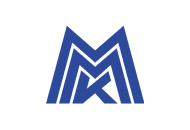 MMK
Optimization of enterprise management for MMK, one of the world's largest steel producers
Key projects:
Development of a system for modeling and optimizing repair programs for power equipment of the Department of the Chief Power Engineer of MMK and three power plants - Central Electric Power Station, Thermal Power Plant and Steam Blower Power Plant: calculation and selection from a variety of options for the most effective repair program measures; planning of schedules and volumes of repairs and attracting personnel; scenario analysis "what-if" to build and approve the budget of repair programs; reporting, including financial performance indicators of the equipment, for making management decisions.
The solution was implemented on the base of IBM ILOG and IBM Planning Analytics. The project was carried out within the strategic initiative "Industry 4.0.".
According to the customer's estimate, the potential economic benefit from the system implementation will amount to tens of millions of rubles.
Participation in the project to create an integrated planning and analysis system based on IBM Cognos.
The automation of integrated planning processes took place simultaneously with the implementation of a consolidated reporting system under IFRS. In addition, the process of transferring data by types and volumes of product sales with a volume-scheduling module was automated.
The use of the integrated planning and analysis system made it possible to: increase the manageability of the group's budget, strengthen control over key indicators and provide an understanding of what needs to be done to achieve the set goals, reduce non-target costs, and increase the motivation of managers.
The main project was implemented in 2015-2016. GMCS was involved in further system development.

Implementation of a solution to optimize production and sales operations. The solution was designed to generate production and sales plans, order and product mix portfolio, and provide the most efficient supply chain management.
MMK project based on JDA SCP platform became one of the largest SCM projects in the Metallurgy industry.
Results of the projects:
Improved efficiency of production and sales planning
Improved quality of customer service
Increased company profits
Increased investor confidence
Testimonials
A. Eremin
Director for economics, PJSC MMK, 2020
A deep functional and technological knowledge of IBM Analytics
«
GMCS specialists have a deep functional and technological knowledge of IBM Analytics software solutions, understanding of business planning in large companies with many subsidiaries and affiliates. GMCS has its own solutions expanding the possibilities of IBM Analytics in relation to the specifics of the metallurgical industry, corporate governance practices and Russian legislation. These helped to solve design problems quickly and make the necessary changes to the system.
»
D.F. Tselikanov
Chief Innovation Specialist, PAO MMK Science and Technology Center, 2018
Repair program optimization
«
Thanks to the professionalism and well-coordinated work of the project team members from the PAO MMK Central Power Station, Science and Technology Center, and GMCS, we were able to achieve the expected indicators of economic efficiency and return on investment, and successfully complete the implementation project ahead of schedule.
»