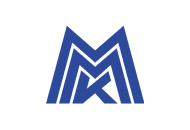 MMK
Optimization of production and sales operations for MMK, one of the world's largest steel producers
GMCS helped implement a solution to optimize production and sales operations. The solution, based on JDA SCP, is a key component of MMK's long-term strategy aimed at strengthening the company's leading position in the domestic and international markets for steel.
By leveraging the system, the company is able to generate production and sales plans that optimize the order and product mix portfolio, taking into account existing and future production and logistics capabilities. MMK can now build the most efficient supply chain and make economically-sound decisions based on specific indicators.
MMK project became one of the largest SCM projects in the Metallurgy industry.
Results of the project:

Improved efficiency of production and sales planning
Improved quality of customer service
Increased company profits