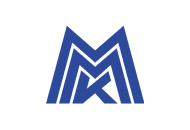 MMK
Optimization of enterprise management for MMK, one of the world's largest steel producers
Key projects:
Development of a system for modeling and optimizing repair programs for the central electric power station: planning of schedules and volumes of repairs and attracting personnel; scenario analysis "what-if" to build and approve the budget of repair programs; reporting, including financial performance indicators of the central electric power station, for making management decisions.

The solution is implemented on the basis of IBM ILOG and IBM Planning Analytics.
Implementation of a solution to optimize production and sales operations. The solution is designed to generate production and sales plans, order and product mix portfolio, and provide the most efficient supply chain management.
MMK project became one of the largest SCM projects in the Metallurgy industry.
Results of the projects:

Improved efficiency of production and sales planning
Improved quality of customer service
Increased company profits