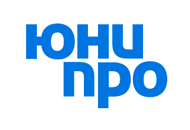 Unipro (formerly E.ON Russia)
A range of large-scale automation projects for Unipro (formerly E.ON Russia), the leader in thermal power generation in Russia
Cooperation started in 2008. GMCS completed the following:
Implementation, development and support of single management system improving the financial and economic efficiency of key business processes such as finance and accounting, treasury, IFRS, equipment maintenance, sales in terms of expenditures on the markets, keeping fuel consumption, group and stand-alone reporting, accident incidence rate, claim-related work, etc. The system helps manage 5 geographically dispersed units with a total of more than 4,500 people using Microsoft Dynamics AX. The project has become Russia's largest Microsoft Dynamics AX ERP implementation in the energy sector
Implementation of an automated budgeting system based on IBM Cognos TM1. One of the largest IBM Cognos implementations in the energy sector
Efficiency improvement of MRO processes through mobile applications for operational and production staff
Development of information and analytical panels (dashboards) based on QlikView for financial and production units, purchasing and IT department
Integration of single management system and electronic document management system Diadoc using an integration solution based on VerEx Platform
GMCS continues to support Unipro with business applications development and related technical support.
Results of long-term collaboration:
Quick closure of accounting period resulting in faster reporting
The shorter business planning cycle
Increase efficiency of medium-term and operational budgeting
Improve the image of the company leading up to an IPO
Testimonials
Ulf Backmeyer
Deputy General Director for Finance and Economics of Unipro, 2017
We entrusted the work to GMCS, our partner for many years
«
We could not afford things do not work the first time. It was important from the first attempt to show that this works. We felt that QlikView system is fast enough to implement. Choice of a contractor was also responsible - we entrusted the work to GMCS, our partner for many years.
»
T. Pobedinskaya
CIO, E.ON Russia, 2015
Long-term cooperation
«
From 2011 to the present GMCS provides technical support services of the budgeting system of E.ON Russia. Quality of services provided GMCS, is at a high level, we are satisfied with the cooperation.
»