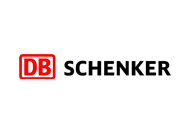 DB Schenker
Development of Business Intelligence System for the Russian office of DB Schenker, the world's leading global logistics provider
DB Schenker has been developing the Russia / Eurasia cluster and has implemented a new multimodal transportation management system. In this connection, the company decided to modify the BI system based on the QlikView platform used since 2004.
In cooperation with the customer, GMCS has significantly improved analytical reports and set up new dashboards:
Analysis of income and expenses
Tonnage Report
Tariff report and other reports
The amount of data coming into QlikView totals several million rows for each report. The main data sources are IBM I Access, Microsoft Access, and other systems.
Cooperation with DB Schenker continues.
Project results:
Analysis of the company's activities on more than 60 indicators (sales, revenues, expenses, freight, tariffs, etc.)
Qualitative data to control the quality of services provided at each stage, from placing an order to payment and delivery
Extensive data visualization capabilities
Testimonials
Aivars Taurins
CEO DB Schenker Cluster Russia/Eurasia, 2020
BI for logistics
«
Our company is an experienced and progressive business intelligence user. The ambitious plans to strengthen the company's presence in the market of transport and logistics services, as well as the launch of the new TMS CIEL, which records orders for multimodal transportation, required the modification and enhancement of the capabilities of the BI system. We are pleased with the results. The data quality has improved, the speed of report generation has increased, new visualization tools have appeared, which allows specialists to work more efficiently.
»