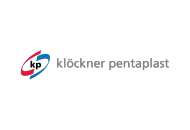 Klöckner Pentaplast Rus
Improved effectiveness of enterprise management for Klöckner Pentaplast Rus, a subsidiary of Klöckner Pentaplast GmbH & Co. Kg – a global leader in the production of rigid plastic film solutions for primary packaging
GMCS carried out:
Migration of enterprise management system from MS АХАРТА 4.0 to Microsoft Dynamics AX 2012
Automation of production processes based on Microsoft Dynamics AX 2012: formation of production orders, accounting of consumed material resources, product costing, accounting and use of related products, analytical accounting of finished products, control of the weight balance of spent raw materials in comparison to the finished products, accounting of secondary raw materials prepared for further use, preparation of supporting documents Automation of settlement with counterparties, including foreign ones
Formation of accounting, tax and management reporting, accounting by IFRS standards
System development following the third production line launch and integration with the new MES system. Additional improvements in Microsoft Dynamics AX for the correct generation and export/import of data on production orders, both for internal operations and for the preparation of external reporting.

Integration with various IT systems: MES system, corporate management system, system of settlements with third-party contractors and client-bank systems
GMCS continues to provide Klöckner Pentaplast Rus with support services for the Microsoft Dynamics AX 2012 solution.