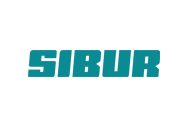 SIBUR
Implementation of several large-scale projects for SIBUR, the largest petrochemical producer in Russia
GMCS completed the following:
Analysis of the IT department's key performance indicators using the capabilities of QlikView software
Implementation of an automated enterprise management system based on Oracle E-Business Suite in Kemerovo Azot, KuibyshevAzot and Tomskneftekhim: accounting, management of supplies, warehouse, sales, production, projects, personnel, maintenance and repairs. The projects were implemented within the complex automation of SIBUR enterprise
Automation of tax accounting and reporting based on Oracle E-Business Suite in the management company of SIBUR. The company got a universal solution, flexible for adaptation considering any changes in the accounting policy of the enterprise
Development of an analytical reporting system based on QlikView for BPM online. The reports reflect the performance of the IT Department (ITSM and other indicators). The use of business intelligence tool allows monitoring and controlling the quality of service
Testimonials
A. Burlutsky
Director, IT Services, Development of Communications and IT Infrastructure of Sibur LLC, 2018
System improves the speed and efficiency of IT management
«
For three and a half months of active collaboration, thanks to the use of effective approaches to project implementation and the high qualification of the project team a new BI system was deployed and the first reports on ITSM processes were implemented. The system ensures transparency of reporting on the quality of customer service and the fulfillment of contractual obligations by IT service providers. The system improves the speed and efficiency of IT management at SIBUR.
»