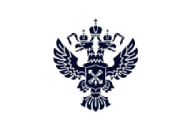 Accounts Chamber
Digitalization of processes in the Accounts Chamber, the highest financial control body of the Russian Federation
Cooperation is conducted in several directions:
Creating a digital employee development platform

On the basis of the leading Russian human capital management system WebSoft HCM (based on the WebTutor product), the training and development processes of more than 1,200 employees of the Accounts Chamber have been automated.

Key features are:
Online training
Employee adaptation
Personnel assessment using the 360 method
Formation of a map of goals and individual development plans
GMCS has deployed the platform in 6 months. Development and enhancement of functionality in the future.
Results:
Increased effectiveness and involvement of employees in the training process
Development of digital competencies of civil servants using Russian software
Robotic Process Automation (RPA)
On the basis of the Russian RPA platform PIX, several routine labor-intensive processes have been automated: entering personnel information, uploading budget reports, and the process of combining income data.
Results:
Unification of processes, minimization of errors

Freeing up specialists' time to solve other tasks