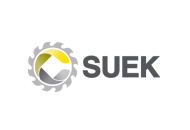 SUEK
Implementation of an operations planning and HRM-systems for Siberian Coal Energy Company (SUEK), Russia's largest coal producer
GMCS implemented an operational planning system based on the Enterprise Optimizer™ platform that helps SUEK enhance the management of its coal energy operations. The system lets the company optimize coal shipments and allows production planning horizons of up to 1.5 years. It also generates a monthly breakdown of the needs of individual departments and produces a complete and accurate sales plan. In addition, the company may at any time see the flow of freight on a map thanks to the Google Earth service.
GMCS also developed a unified HRM-system based on the SAP HCM (Human Capital Management) platform. Today the system manages 45,000 people from 50 SUEK companies globally.
Results of the project:
Decrease in rescheduling time from an average of 2-4 days to 2-5 hours
Decrease in idle inventory level by over 40%
Decrease in number of HR staff needed from a few dozen to 3-6
Improved service quality and customer satisfaction
Testimonials
A. Medvedev
Acting CIO, SUEK, 2008
GMCS' high level of expertise and experience
«
GMCS' high level of expertise and experience in implementing Microsoft Dynamics AX system at power plants allowed us to rapidly leverage audit results to select the optimum strategy for further development of our TGK-13 management information system to avoid financial losses.
»