TESTIMONIALS
Business growth, high-quality service and innovative ways of interaction
«
I would like to extend my gratitude to GMCS Verex for the efficient implementation and development of CRM system for Tricolor. Your team has successfully completed tasks to support the plan of business growth, to provide customers and dealers with high-quality service through the development of innovative ways of interaction.
»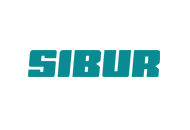 A. Burlutsky
Director, IT Services, Development of Communications and IT Infrastructure of Sibur LLC, 2018
System improves the speed and efficiency of IT management
«
For three and a half months of active collaboration, thanks to the use of effective approaches to project implementation and the high qualification of the project team a new BI system was deployed and the first reports on ITSM processes were implemented. The system ensures transparency of reporting on the quality of customer service and the fulfillment of contractual obligations by IT service providers. The system improves the speed and efficiency of IT management at SIBUR.
»