TESTIMONIALS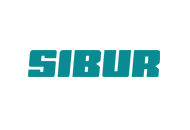 A. Burlutsky
Director, IT Services, Development of Communications and IT Infrastructure of Sibur LLC, 2018
System improves the speed and efficiency of IT management
«
For three and a half months of active collaboration, thanks to the use of effective approaches to project implementation and the high qualification of the project team a new BI system was deployed and the first reports on ITSM processes were implemented. The system ensures transparency of reporting on the quality of customer service and the fulfillment of contractual obligations by IT service providers. The system improves the speed and efficiency of IT management at SIBUR.
»
Flexible tool to effectively manage b2b sales
«
I would like to thank GMCS Verex for a high quality of work performed to implement and develop a customer relationship management system for b2b clients based on Microsoft Dynamics CRM 2016. Tele2 got a flexible tool to effectively manage the sales cycle, from processing messages coming from different channels, preparing and concluding a contract to developing relationship with clients, processing claims, getting feedback and surveying customer satisfaction.
»