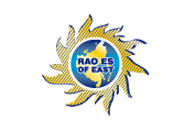 RAO Energy System of the East
Enhancing customer service level for Kamchatka, a subsidiary of RAO Energy System of East, the main supplier of electricity in the Kamchatka Territory
GMCS solved the following tasks:
Design and development of an integrated billing system based on the range of solutions for energy and global best practices. Support for a full cycle of customer service from a request to the conclusion of the contract, from meter reading to billing a unified payment document, from payment to the full settlement of the debt, including all forms of sanctions. More than 200 thousand metering points.
Formation of a new analytical calculation model, reconciliation of reference data
Automation of information services for personal accounts at the web-portal
Implementation of digital services (personal accounts and chatbot) based on VerEx Platform for more effective interaction with consumers
Management of claim-related activities, integration with a call center
Integration with GIS for Utilities
Results of collaboration:
Improved efficiency of customer services and billing for more than 200,000 individuals and more than 20,000 enterprises
Reduced receivables
Cost-cutting as a result of refusal to involve the intermediary organizations in handling accounts
Testimonials
V. Vasiliev
Deputy Director General of Energy Sales, RAO ES of East, 2012
«
We believe GMCS to be a trusted partner that has showed high-level expertise and knowledge of energy company's specific features. A joint team of "RAO ES of East" and GMCS supported by specialists of Microsoft Russia has developed a concept of billing solution on the base of MECOMSTM , which makes allowance for the specific business processes of our company, as well as the Russian energy market rules.
»