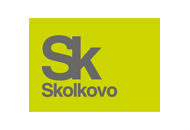 Skolkovo
Increased effectiveness of business management for the Skolkovo Innovation Center
BI service based on Qlik Sense, a new-generation analytical platform. With the help of dashboards, Skolkovo specialists analyze risks when selecting participants for grant programs and the workload of clusters, as well monitor the key performance indicators in terms of clusters, income and expenses, services provided and other. Twelve interactive dashboards allow users to easily interact with the system, independently build the necessary reports and find new correlations for the data.
System for billing and distribution of payments based on the Verex Platform. Further system development. Technical support and billing validation for accounts, payment collection and information exchange with external systems.
Cooperation with GMCS continues.