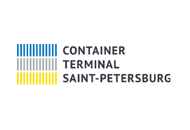 CTSP
Building effective budgeting process for Container Terminal Saint-Petersburg CJSC (CTSP, a company of UCL Holding)
Development of budget management system based on IBM Cognos using GMCS solutions in the field.
Key features: integrated budgeting model, detailed cost accounting in accordance with industry-specific standards, marginality analysis of chargeable activities.
In addition:
A mathematical model allows for real-time budget recalculation based on historical data, with the possibility of scenario modeling
Single storage of data and analytical information collected from various systems
Automatic reporting for CTSP and UCL Holding
Cooperation continues within technical support and further development of the system.