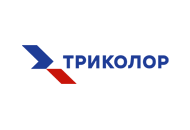 Tricolor TV
Improving enterprise management efficiency for Tricolor TV, Russia's largest satellite TV operator
GMCS solutions include:
Modifying the automated budget management system based on IBM Cognos: optimizing budgeting software processes under IFRS and implementing plan-fact analysis, cost control by departments, reporting and data visualization
Further technical support for the budgeting system
Creating a planning and accounting cards and PIN codes system based on Microsoft Dynamics AX 2012 R3
Testimonials
R. Gotov
IT Director of National Satellite Company, 2015
We would like to thank GMCS for the successful project implementation
«
We praise the results of cooperation with GMCS and would like to thank the company for successfully implementing the project, for meeting deadlines and achieving a high standard of quality. GMCS specialists demonstrated their professionalism in deploying IBM Cognos products and expertise in corporate budgeting. Several tasks demanded our attention 24/7: it was a truly exciting process for everyone involved, and due to the dedication of all participants, we were able to achieve an outcome that we can all be proud of.
»
E. Nosova
CFO of National Satellite Company, 2015
Quality improvement in financial processes and superior efficiency control
«
The new system not only improves the quality of financial processes, but also allows superior efficiency control in accordance with our target values. These target values include the subscriber base, revenues from basic services, service cost, EBITDA-margin, etc.
»