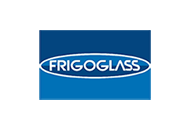 Frigoglass
Development of unified factory automation solution for Frigoglass Group, a manufacturer in commercial refrigeration and West Africa's leading glass producer with 13 factories, 6 distributors and 3 sales offices in 19 countries
GMCS developed and implemented a unified factory management solution based on Baan's ERP platform, Infor.
The pilot project was carried out at the Frigoglass refrigeration factory in Greece to automate factory operations for key processes including manufacturing, maintenance service, finance, sales, supply and storage, procurement planning and business process modeling.
The successful pilot project was replicated and implemented in similar factories in Russia, Romania and Poland.
Results of the project:
Increased efficiency of enterprise management
Improved quality of products and maintenance service