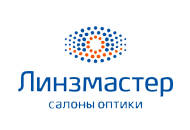 Lensmaster
Optimization of supply chain planning for Lensmaster, the largest optical chain in Russia, a subsidiary of the international company GRANDVISION GROUP
GMCS, in close collaboration with Lensmaster's experts, has developed and commissioned a system for optimizing supply chain planning as part of replenishment, distribution and return flow planning based on IBM ILOG and IBM Planning Analytics:
Automated orders for replenishing the assortment of stores in a single system while avoiding inconvenient planning in Excel
Optimal replenishment plans for stores for all product categories (frames, lenses, etc.) and types of product items (direct, reverse, cross-dock and store-store)
Reverse flows on the horizon up to 1 month
Reporting (operational and tactical plan, order statistics, warehouse congestion, new products turnover, etc.)
The project was implemented in 7 months.
The system ensures:
Reduced planning time with the IBM ILOG optimization engine, convenient and structured planning user interfaces
Decision making based on transparent, relevant and consistent data
Support for the company's development strategy aimed at continuous improvement of service quality and retailer's performance indicators